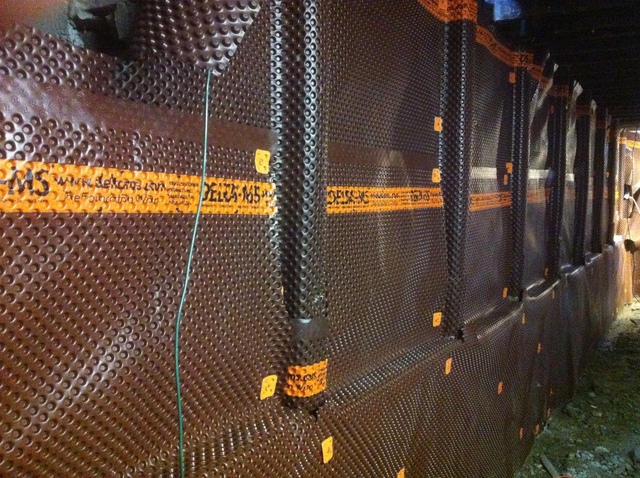 Basement Underpinning - 10/10
The True North team were great to work with from start to finish. There were a number of problems encountered throughout the process (none of which were at fault of True North) and Daniel + his team were instrumental in finding solutions every step of the way.
Going into renovations, we were most concerned about underpinning, though it ended up being the smoothest portion of it all, thanks to True North.

Jake
Basement Renovation review in Toronto
New Basement, Happy Homeowner! - 10/10
Daniel came recommended by a few friends and he absolutely did not disappoint. We had a few quotes for underpinning the basement, and he spent the most time of any company (by far) looking at the basement to ensure the quote was clear and accurate, and explaining the process to us. The crew who worked on our basement was fantastic - John, Kevin and the rest of the guys were always here bright and early, super friendly and kept the worksite clean, and did their best to cause as little disruption to us (working from home).
They made what could have been a stressful experience very easy and an all-around pleasant experience. Daniel wasn't on site but was available for any concerns that arose. Thanks for the great work, would highly recommend!

Brooke
Plumbing review in Toronto
East York Underpinning Project - 10/10
We were referred to True North by friends who recently had their basement lowered in Leaside, and we are so glad they did! Daniel and his on-site team were incredibly professional, efficient, and in regular communication throughout the project, including when the water would need to be turned off briefly and other day-to-day items (which was important, because we had our newborn upstairs!).
Daniel was incredibly knowledgeable and helpful in answering any questions, and helped guide us through the process. Can't say enough good things about Daniel and the team. You will be in good hands if you choose True North!

Mike
Toronto
East York Underpinning - 10/10
Daniel and the True North Team were amazing. Fernando and the crew were so efficient, friendly and courteous to us and our neighbours. We could have been happier with the service and the work.

Jamie
Toronto
Underpinning - 10/10
We recently hired True North to underpin our basement. They job was completed on time and on budget. Dan and his crew (especially Aubrey and Josh) are top notch. The quote Dan provided was detailed and transparent. We got a quote from another company which appeared to be lower, but once we probed a bit we learned it was about the same as Dan's.
We went with True North and are very glad we did. Dan was available throughout the process to answer questions. As importantly, the on site crew worked really hard and were a pleasure to deal with - not only with us, but with our neighbours too.

Yvonne
Toronto
Underpinning Project In East York - 10/10
Very professional team. Dan, ans every member of his team was a pleasure to interact with. The Job was done on time and done well. I highly recommend them to anyone looking for a quality underpinning job.

Campanelladan
Toronto
Underpinning, And Structural Beams - 10/10
Daniel, John and crew were great. Daniel has excellent communication, the crew was always punctual and able to work around any problems, because every job has a few. I would highly recommend.

Stephen - Yonge/Lawrence Village
Toronto
Basement Dig-Out And Underpinning - 10/10
After meeting half a dozen companies to help us without basement dig-out we chose True North. Daniel was approachable, calm, professional and took the time to run us through everything we were about to go through. Our dig-out had the extra complexity of a heated floor so understanding everything that was happening was important to us. He was always willing to answer any and all questions and address any concerns.
During the work his team were hard-working, friendly and totally professional, keeping us informed and adapting to surprises while filling us in along the way. They were also very funny (!), which helped to lighten the stress. Daniel was also very helpful with things that weren't;t in our contract. For example, he helped us arrange for architectural drawings and facilitated the permit process when we were unsure how to go about it all. And the work was impeccable. We now have a spacious basement with much more height than expected.

Robert
Basement Renovation review in Toronto
Underpinning Basement - 10/10
True North underpinning is an exceptional company all of their workers are wonderful Dan runs the company is polite considerate and very respectful. I would feel very comfortable recommending this company to any of my friends even single women - there are no contractors trying to take advantage of you here.
Everyone is respectful and organized and even treated my neighbors well.
And the work itself is fantastic.

Nicole Redgar in East York
Basement Renovation review in Toronto
Semi-Detached Basement Underpinning - 10/10
We had True North Underpinning add an extra 2 feet of clearance to our 100+ year old semi-detached house's basement - going from 6 feet to 8 feet. Daniel was able to walk through the project with me and provide a thorough quote which combined with their excellent testimonials gave me the confidence to proceed with them.
Ultimately I was very glad we did, and was very happy with results. While we had some hiccups along the way due to the soil consistency under our house True North were able to bring in the right external engineers to help us ensure the project could proceed safely and with minimal cost overruns. Best of all despite these setbacks they were able to finish the job in the time quoted.
Kevin and the crew on site were very friendly and easy to work with and did a great job of keeping the site tidy throughout.
Attached are some photos of the job after True North was done but pre-finishing.

Stephen
Basement Renovation review in Toronto
Basement Underpinning (Semi-Detached) - 10/10
From the beginning when Daniel met with us at our home he was professional, knowledgeable, and put us at ease. While the project started a few weeks behind schedule, Daniel kept us informed of the unexpected timeline changes. His crew were exceptional. Professional, polite and ALWAYS on time. Also offering information and answering any inquiries, inclusive of those of neighbours (we live in a semi). Daniel followed up onsite at the end of the project to answer any outstanding questions and address any concerns. We highly recommend.

Private User
Basement Renovation review in Toronto
Basement Underpinning, Put In A New Entrance - 10/10
Working with Daniel and his team was an absolute pleasure. This company has a high level of professionalism, skill and knowledge. Every step was communicated to us and Daniel was always available by email to answer any questions or quell any worries. I highly recommend them!

Kim
Basement Renovation review in Toronto
Basement - 10/10
We had the floor in our basement lifted, the drains all replaced with updated plumbing (including rough in for a second bathroom), and replaced the main structural beam with a new steel I-Beam.

Andrew
Basement Renovation review in Toronto
Basement Underpinning And Walk Out - 10/10
This was a very challenging job that took substantially longer than expected. Notwithstanding, Dan and John pulled resources together to have as many as 9 people working the site when needed. Conditions were punishing but they didn't give up and greeted us each day with smiles. They worked through multiple injuries and engineering hiccups along the way.
The team was a pleasure to deal and are sorely missed by our little kids. Trevaughn, Fernando, Saul, Abdi were a few of the excellent workers that stood out. But the plumber adrian and engineer ram showed tremendous commitment even after the job was done to help us close the permits.
You pay more for this team but you get a lot more. Excellent service, professionalism, and communication. Over 16 weeks they never allowed our confidence to waver. Thank you True North for an excellent job.

RP
Basement Renovation review in Toronto
Basement Reno - 9/10
Demoed existing basement. Removed and poured new slab. Installed sump, back flow valve and weeper. Installed interior water control membrane.

kiffme
Basement Renovation review in Toronto
Highly Recommend - 10/10
I got quotes from several underpinning companies before hiring True North. It was the professionalism that sold me. There were no big talking empty promises of a finished underpinned basement being 10 feet high, or quotes that couldn't be met just to get my business. The job was done beautifully, reasonably and respectfully. The price was the price. The time frame was on point. Any roadblocks with the City or contractors, Daniel was willing to go to bat and navigate for me. The True North team is amazing to work with. As a single woman, I never once felt nervous to have these guys in my home. I'm so happy I hired True North. Beautiful job.

jhooli
Toronto
Underpinning - Semi Deached - 10/10
I'm not one to write reviews, but I feel like this is a company that should be talked about.
I know underpinning can be a scary and an expensive process. But when you talk with Daniel and his workers from True North, it really does take the stress away.
I have been looking at hiring an underpinning company for a few years, I received quotes from different companies, some higher, some lower. But at the end of the day it was Daniel who seemed the most knowledgeable.
From the day true north started it was constant professionalism. The speed at which they worked was truly impressive.
If you are thinking about hiring a different company, honestly, don't. Send Richelle from true north an email and you will be extremely happy with the results.

W.K.
Toronto
Underpinning And Basement Work - 10/10
We had structural and underpinning work done. Daniel, Sean and the team were very professional and helpful throughout the process. They were quick, diligent and we couldn't be happier with our experience. Would gladly recommend to anyone.

Private User
Waterproofing review in Toronto
New Basement Floor And Drainage - 10/10
We wanted to get a proper basement floor in our 1911 semi (instead of uneven cracked concrete over dirt...) and contacted a few companies for quotes. Some responded, some didn't, but Daniel stood out as professional and knowledgeable, and his pricing was competitive. We were looking for a new smooth, level floor with new drainage and backflow preventer, so the task was not as big as lowering the floor, but still a lot of digging, gravel and concrete. His crew was great and very careful about keeping things as clean as possible in the rest of our house, and our dog was happy having them there too! Very happy with the result and no surprises, everything went well. Thanks.

BW
Floor Laying & Refinishing review in Toronto
Basement Waterproofing - 10/10
I have had ample experience with renovations and True North has been by far the best experience yet. Daniel is knowledgeable and sets you at ease despite the cost of a project such as this. He is personable and trustworthy.
Right from the beginning the project went as planned - they stayed on schedule and on budget - no surprises.
Daniel chooses his crew carefully as they are friendly, respectful, punctual, dependable and very hard working. They left my basement and yard clean. If I could give them 10 stars I would. Thank you True North for providing such excellent service.

Trish Malhotra
Waterproofing review in Toronto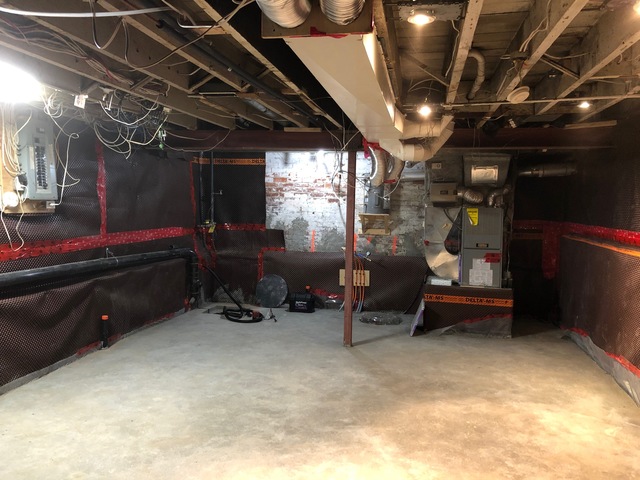 Basement Underpinning - 10/10
We were very happy with the work that True North did for our basement underpinning last March. They were able to start early and completed the work in less than 4 weeks (ahead of schedule) and impressed my contractor so much that he says he will be using them for all future underpinning jobs. The crew was friendly, punctual and tidy. Daniel, the owner, is solution oriented and takes the time to educate and explain things well to his clients. He was very responsive when any issues arose. Great customer care! Would highly recommend.

JW
Basement Renovation review in Toronto
Basement Underpinning - 10/10
The most positive experience I have ever had with a home improvement company. Finished one week ahead of schedule. Followed up with them twice after the work was completed and they had been paid in full and they still got back to me and answered my questions. I would definitely recommend.

Catherine
Basement Renovation review in Toronto
Underpinning With True North - 10/10
We had an excellent experience with True North Underpinning. The crew showed up on time everyday during the entire duration of the project. The foremen were excellent, keeping us informed and helping us solve problems and make decisions along the way. The project was completed on time and on budget. We especially appreciated the little things the crew would do like clearing snow and moving our garbage bins, which shows they care about their customers. Don't hesitate to hire them for your basement project.

Smc in York
Bathroom Renovation review in Toronto
Underpinning, Waterproofing, Heated Floors - 10/10
My wife and I are so unbelievably happy we decided to hire True North to underpin our basement.
We researched a variety of companies and, like many people, were drawn to the glowing Home Stars reviews.
Upon meeting Daniel in person, it all totally makes sense: he knows his business, he knows how to deal with people and can communicate the technical parts of the work in a clear and understandable manner and has a ton of integrity.
Once we signed our contract, Daniel walked us through every step of the process and every line item in the budget, including possible overages that may occur.
He made himself available when we required coordination with other contractors we hired and creatively troubleshooted every wrinkle and hurdle that arose.
Sean was the lead point person we dealt with on our job and he and his crew would show up every day before 7:00 AM to prepare for the day ahead. These guys worked tirelessly - with smiles on their faces - and would entertain any and all of our questions, report on how our sick dog was doing and take our elderly neighbour's garbage & recycling out each week. They were basically performing open-heart surgery on our house and we were shocked at the painless process and thrilled at the end result.
True North started to demolish my basement on February 5th and they poured concrete floors March 6th. The final bill was exactly what Daniel had originally quoted.
We would recommend True North, without hesitation, to anyone and everyone considering digging out their basement.

rod_butler2000
Floor Laying & Refinishing review in Toronto
Full Basement Underpin, East York - 10/10
Daniel and his crew are outstanding . We recently completed a full basement renovation in our typical East York semi. This involved digging down several feet and finishing the entire basement. True North handled excavation, underpinning, all plumbing rough-ins, and the installation of a new central beam to replace previously existing load-bearing posts.
In terms of both schedule and cost, Dan was detailed and thorough. Prior to singing them up for the job, Dan came by and walked us through every aspect of the project. We really appreciated his approach. He was great to work with.
Once work started, the same crew (Jon, Keith, Sean) showed up every day, first thing, and worked consistent hours. Progress was quick and the job was completed as scheduled. We lived in the two upper floors of the house while they worked, and they routinely kept those floors clean and free of tools/debris. The guys were great to have around... really friendly, lovely with our pets, and really sweet and kind to our infant daughter.
** Following completion of our entire renovation, we found ourselves experiencing some plumbing issues. Unsure of the source of these issues, I asked Dan and his crew to come by and have a look to ensure they were happy with everything they'd done. They not only stood by their work (which was, we quickly confirmed, without fault) and went the extra mile to ensure we fully grasped the actual source of the issue... but Dan also continued to answer questions and provide assistance in the coming days as we pursued solutions.
These guys were lovely to work with, and I highly recommend them.

Jon Bartel
Basement Renovation review in Toronto
Basement Underpinning - 10/10
Would 100% recommend True North!! Daniel was amazing to work with. He is clearly an expert in his field and was available to answer any and all of our questions. He provided a very detailed scope of work, which included costs for potential unexpected items, so there were no surprises. The quality of work is impeccable! They added 2ft of ceiling height, replaced the steel beam, new post, waterproofing, sump, sewage ejector, in-floor heating, and new egress window opening. Josh, Edgar and the rest of the crew were so great that we actually missed them when they were done 🙂

Melissa
Basement Renovation review in Toronto
Basement Underpinning Project In Fall 2017 - 10/10
Daniel and his group were very knowledgeable, dependable and efficient contractors. Daniel spends the time to answer all your questions and prepare for the project. Daniel predicted 5 weeks for the project and finished a couple days ahead of schedule. His crew was on time to start in the mornings, predictable, considerate and hard working. True North may not be the lowest price but they are worth the piece of mind that your project will be done right and that they will do what they can for it to be a success. Our project involved underpinning, new drainage, new incoming water line, sump pit, interior membrane and weeping tile, insulation and in floor heating as well as structural post replacement. Based on our family experience, we would highly recommend True North Underpinning.

Private User
Basement Renovation review in Toronto
Underpinning - 10/10
Daniel and his team did a great job lowering our basement by about 2 feet and adding in-floor heating. The quality of the work was excellent. They did a great job of minimizing the disruption from the work and keeping the site neat and tidy.

Bill
Basement Renovation review in Toronto
Basement Underpinning - 10/10
Daniel and the team did an amazing job with our underpinning project. They were diligent about keeping the property clean during the dig and were courteous and friendly. Project finished on time and on budge. Our house did settle a little post completion resulting in doors that don't quite close properly. This was somewhat expected. Overall, we're very happy with the results.

MPP
Basement Renovation review in Toronto
Basement Underpin - 10/10
Can't say enough about Daniel and team. They were super professional, on time, on budget and very respectful of our house, family and neighbours. When we had unexpected issues pop up with plumbing or HVAC, all of the options and pricing were well communicated and executed. Highly recommend!!!!

Kristi Elborne
Basement Renovation review in Toronto