Here at True North Underpinning
We Provide a Variety of Services Which Include:
Structural Steel Beam and Post Installation

Weeping Tile and Sump Pits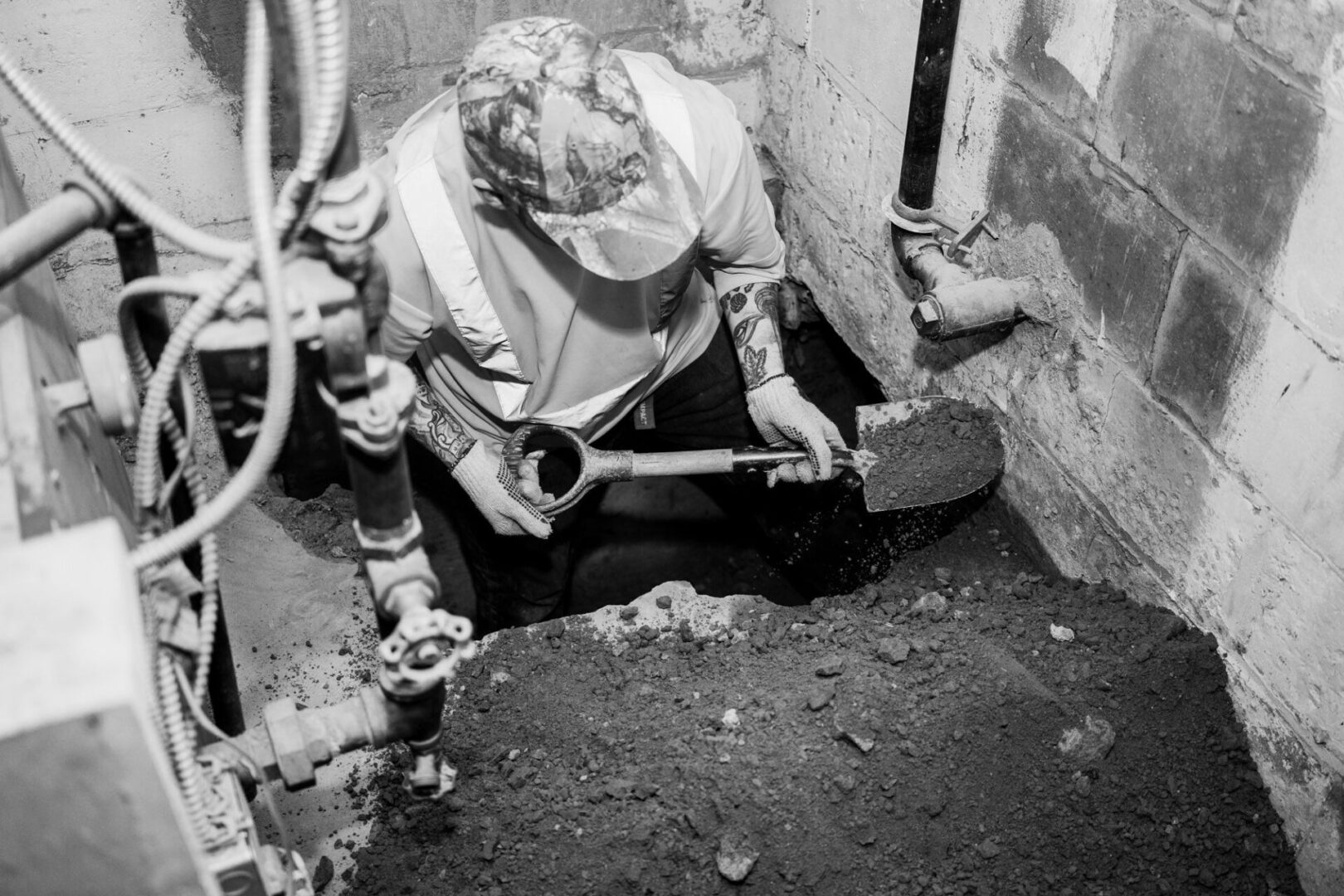 Can also help you with all the engineering services required for your project by recommending one of the many engineers we work with who is best suited for your job.
Contact us today for a free site inspection followed by a detailed and itemized estimate.
Please note we service only the 416 area code: Toronto, Etobicoke, York, North York, East York, and Scarborough.
Floor Lowering by Underpinning vs. Benching?
If you are planning to lower your basement floor, then you will require a building permit, and almost undoubtedly, the city will require that you retain a Structural Engineer to prepare drawings for you.
There are two common methods by which the basement floor of your home can be lowered:

In this method, a stable soil slope is maintained between the lower basement floor level and the underside of the original footings (to avoid undermining the footings). Then, a steel-reinforced concrete "bench" is poured over top of the stable soil slope to ensure that the soil slope is protected. This process is less expensive; however, it leaves you with a concrete bench around the interior perimeter of the basement.